New Patients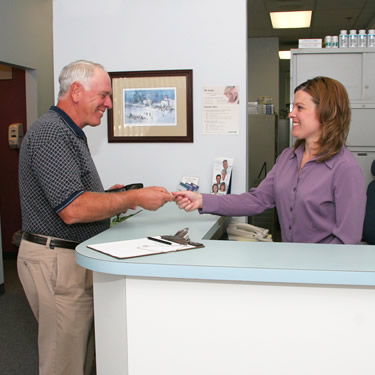 You'll find a friendly and comfortable environment waiting for you at Logullo Chiropractic . Our goal is to help you feel at home. We've found that one of the best ways to have successful relationships is to explain everything in advance. You know what to expect. No surprises!
Your First Visit
You'll meet with Dr. Logullo for a Complimentary, No Risk, No Obligation Consultation. He will listen to your history and discuss your individual concerns. All of your questions will be answered.
With your consent, Dr. Logullo will proceed with a thorough chiropractic evaluation including posture analysis, range of motion, orthopedic tests, neurological tests, vital signs and (x-rays if needed). If you have had prior recent X-ray or MRI studies done at another facility, Dr. Logullo may request and review the reports. Your days treatment is based on the findings of your evaluation and Dr. Logullo's practice experience.
The estimated time for your first visit is 60 minutes.
Your Second Visit
The doctor will explain what your evaluation has revealed, recommend a course of care and answer all of your questions.
Common important questions we answer include:
What is causing my problem?
What can you do to help me?
How long does treatment take?
How much does it cost?
With your consent, we begin your individualized treatment plan to get you on the road to good health! Schedule your first appointment today. We look forward to meeting you.
CONTACT US »
---
New Patients | (302) 378-5441