Patient Reviews for Logullo Chiropractic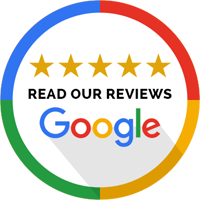 Dr. Mark Logullo is a Chiropractor and Certified Chiropractic Sports Medicine Specialist. He has been practicing in Middletown since 1999. Through the years he has had the opportunity to help many patients and has had success in solving complex and chronic pain conditions when other providers were unable to help.
Real Reviews – Real Patients – Real Solutions
---
Chiropractic Helped Me After a Failed Surgery
"I had been suffering with back pain I think forever. Three years ago I had surgery on my spine. After the surgery I continued to have the lower back pain that would go down my leg. I came here hoping for a miracle and believe that I received one! We started out slowly and now I think that I built myself up to where I can keep up with the exercises and I am pretty much pain free day to day. So I would highly recommend this place to anybody." – Tammy

Dr. Logullo Stopped My Neck Pain and Arm Numbness
"Dr. Logullo fixed the numbness in my arms and I can now turn my head the way it is supposed to turn. I am now retired but I continue to see him because he continues to let me live my life the way it should be lived, pain free and mobile. I appreciate it and I recommend that anybody that has problems like I have come see Dr. Logullo." – Bob

He Put Me Back Together. No More Pain. It's Wonderful!
"He has absolutely put me back tougher. I would recommend him to anybody. No Pain. I can walk straight with my arms not touching the ground anymore. It's just wonderful. I just thank him so much for all he has done." – Portia

He is a great Doctor!
"I first started seeing Dr. Mark for my neck pain. He did a very thorough exam and he has helped me tremendously. And I would recommend him to anybody who is having any kind of neck or back or any kind of pains. He is a great doctor." – Carrie


Dr. Mark Logullo would love the opportunity to help YOU! Schedule your first appointment today!
SCHEDULE AN APPOINTMENT

---
Patient Reviews Logullo Chiropractic | (302) 378-5441