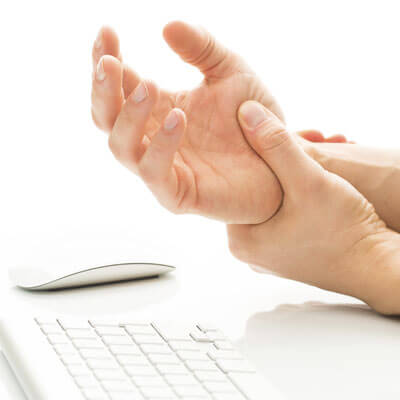 Painful Extremities in Middletown
Logullo Chiropractic Can Help More than Just Your Spine!
Do you suffer with pain/numbness in any of the following:
Shoulder
Arm
Elbow
Hand
Wrist
Knee
Although many seek our help due to back and neck pain, Logullo Chiropractic has also been known to help with pain in your extremities. You may also feel a tingling sensation, numbness, or instability in your extremity problem area, in addition to discomfort or pain.
A Unique Combination of Chiropractic and Sports Medicine
Dr. Mark Logullo is a National Board Certified Middletown Delaware Chiropractor with additional certification in Chiropractic Sports Medicine and Exercise Strength Conditioning. The unique combination of Chiropractic and Sports Medicine provides the most advanced, safe and effective treatment for injured extremities.
We have specialized treatments for most of the common extremity problems including:
Shoulder Impingement / Rotator Cuff Injury
Nerve Impingement
Tennis/Golfers Elbow
Tendonitis
Carpal Tunnel Syndrome
Hip Pain
Sciatica
Knee Pain
Plantar Fasciitis
Whether you are an injured athlete that wants to return to action, a weekend warrior that is hurting, or a person simply suffering with pain from activities of your regular day … we are here to help!
No Referral Necessary
We offer all new patients a NO OBLIGATION, FREE CONSULTATION. This gives us a chance to get more information about your specific problem and answer any questions you might have about our office. With your consent, we can then proceed with a thorough evaluation to find the root cause of your problem.
Don't let pain in your extremities stop you from living a happy and productive life! We are here to help. Dr. Mark Logullo will work with you personally. It is easy to become a patient! No referral is necessary. To schedule your appointment online simply click the New Patient Free Consultation Link. To schedule by phone call (302) 378-5441.
NEW PATIENT FREE CONSULTATION »
---
Painful Extremities Middletown DE | (302) 378-5441